More about Conway MMM
---
Music and Movement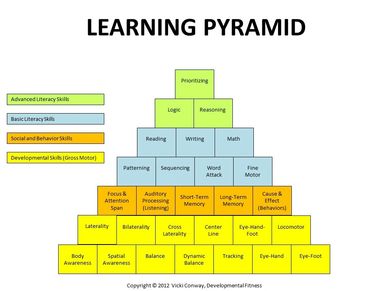 Music and movement activities in our Develop

mental

Fitness and Musikgarten classes will focus on the 13 developmental skills on the bottom row of the learning pyramid. These skills lay the foundations for social and behavioral skills naturally learned during the preschool years including focus and attention span, listening, memory, and seeing early relationships between cause and effect. Once these skills are in place, children are ready to learn basic literacy skills, including fine-motor skills necessary for writing and playing a musical instrument.
Understanding Learning Problems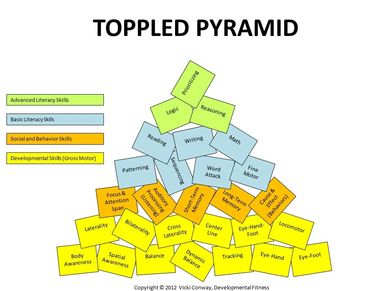 When there are gaps in developing the thirteen foundation level gross motor skills, learning and working at higher cognitive skill levels becomes more difficult, requiring compensatory skills and taking more time than it should. This leads to frustration, stress, test anxiety, performance anxiety, and the inability to learn and/or work at our potential at any age. Thankfully however, due to the neuroplasticity of our ever changing brains, it is never too late to strengthen lagging skills through movement and music activities.
Pre-school children live in the most natural stage of development, but in today's overly visually-stimulating culture they need guidance to fully develop all 13 skills. Parents should encourage and provide opportunities for free, creative play and greatly limit screen time for children, including television, computer, video games, tablets, and smart phones.

Target Weak Skill Areas
Develop

mental

Fitness activities can target specific skill areas that may be lagging and causing frustration, anxiety, and inconsistent learning. As activities are refined and take less mental effort, associated higher-level skills also improve and anxiety decreases. Listening therapy through Integrated Listening Systems (iLs) can be combined with Develop

mental

Fitness activities to further maximize effectiveness. Individual or group sessions are available for comprehensive skill development and parents may attend with children to learn how to encourage skill development at home.
When learning disabilities are present, a developmental fitness evaluation is recommended to pinpoint weak skill areas contributing to the disability. A specialized home activity program can then be offered to target specific skill weaknesses.
Musikgarten
God's Children Sing classes now enrolling summer classes Monday mornings in Tyler and Tuesday mornings in Longview.
Call or email to enroll or find out more information!
Contact Us
Curriculum Goals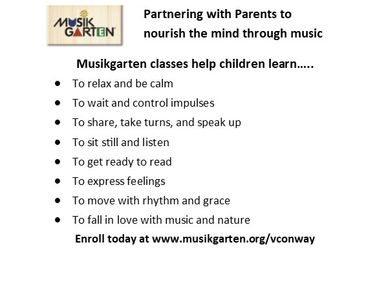 The Musikgarten curriculum follows the natural pyramid of learning and helps preschool children learn important social skills necessary for success in any classroom environment.
The classes are an excellent resource for parents wishing to guide their child's development in all skill areas while fostering their natural love for music and movement.
Fun Games with a Purpose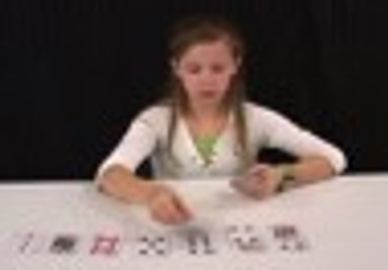 Manipulatives such as ropes, balls, and hoops provide opportunities to enhance spatial awareness, crossing the midline, balance, dynamic balance and many other developmental skills affecting handwriting, focusing, and attention span.
Use of cards and other cognitive games combine mental processing with gross motor movements to enhance written work and test-taking skills at home and in the classroom.